Our TS2 units have been specifically designed for transportation fall protection. With a revolutionary outer casing, this Fall-Pac fall system delivers added protection to those working at height in the transportation industry – ensuring the safety of personnel. Designed for use around trailers, the TS2 sits flush with the bed of the trailer or dock leveller. In total, TS2 units add an extra 2.5m perimeter to either side and/or back, dramatically reducing the risk of injury from falls.
Safety, efficiency and start-to-finish support
Installation of the TS2 is made simple with the unique one-click interlocking clip system, and the easy-to-follow installation guide means workers can be protected in a matter of minutes.
Manufactured in the UK, the Fall-Pac TS2 unit features a high-quality woven polypropylene outer casing with a protective coating – for serious durability and reduced risk of water ingress (even in the wettest of environments). Inside the Fall-Pac TS2 unit is specialist polystyrene or air pockets – which provides a reliable soft landing, should your workers fall from height.
The TS2 Fall-Pac Fall Protection – Overview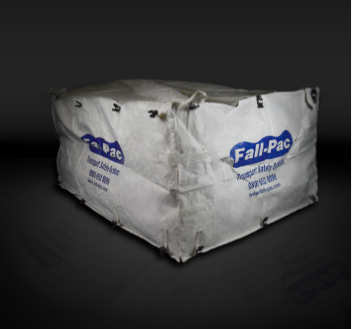 Product
Specifications
---
Industry Uses: Film | Ports | Utilities | Lorry fall protection | Haulage fall protection | Trailer fall protection | Aerospace fall protection
Ideal For: Built specifically for the transportation sectors
Size: 2.5m x 1.8m x 1.2m
Weight: 20 - 30 Kg
Available In: Air Pockets and Polystyrene Filled
Safety Standards: HSE Regulations and British Standards PAS 59:2014 | Fire retardant (tested to BS5852 0+1, advanced fire-retardant unit available for an extra cost)
Area Covered: 4.5 M2
Drop Height: 6.5Meter above the installation of Fall-Pac
UV Resistant
Buy or Hire Fall-Pac Fall Protection
Available for purchase or hire, the TS2 fall protection unit can meet either temporary or permanent needs, with peace of mind coming as standard. Those that hire or purchase can be confident that the TS2 is up to the task, as we undertake rigorous in-house monthly drop testing. For those purchasing the TS2, the innovative UV inhibitors guarantee a product that stays stronger, for longer.
Your Industry, Our Fall Protection
Over the course of almost two decades, we've worked with an array of industry leaders spanning construction, aviation, aerospace, haulage, power stations and even the film industry. This has equipped our team with the depth of knowledge required to offer bespoke advice suited to your working space, industry and employees. Wherever there is a need for robust, fall protection, we have the solution (and the support) to suit.
The team behind Fall-Pac fall protection
We've been protecting workers from falls since 2004. Combined, our team offer over 20 years of experience in advising and guiding businesses in protecting their employees who are working at heihgt.
About Fall-Pac
Safety Pack Limited (trading as Fall-Pac) has two UK manufacturing sites and overseas operations in New Zealand and Australia. Our global presence and on-site testing and development facilities mean that we are rapidly gaining ground as the market-leader for Fall-Arrest Systems and solutions.
OUR TS1 AND TS2 UNITS HAVE A MALE & FEMALE CLIP ON EACH POINT AND CARRY HANDLES FOR EASE OF USE
Explore Other Fall-Pac Fall Protection Solutions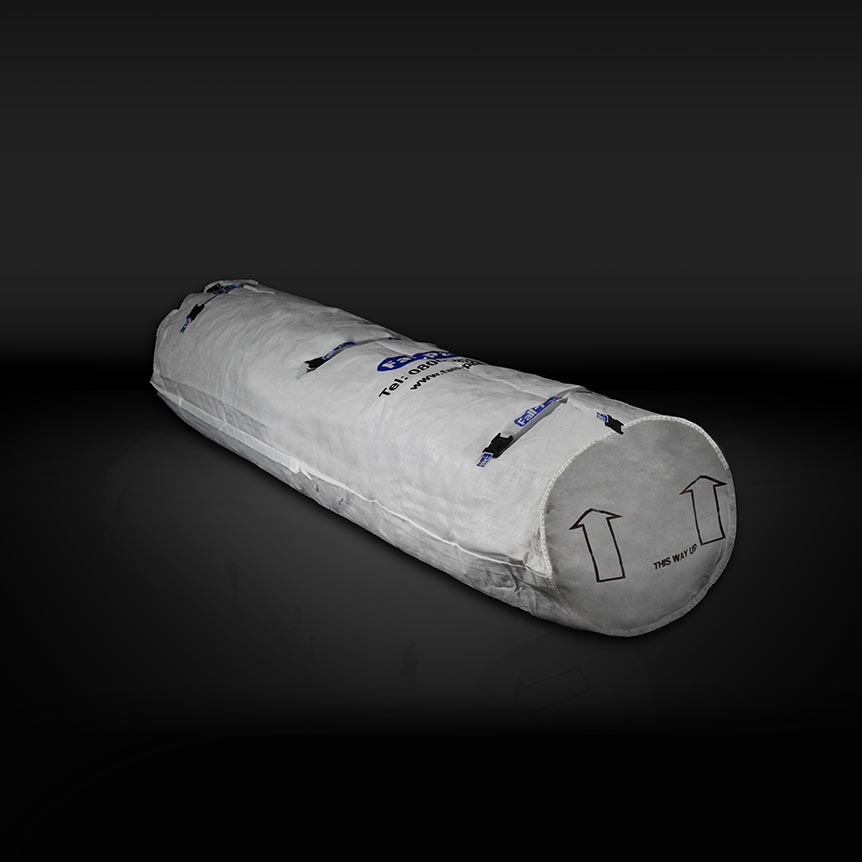 Fall-Pac Unit
The most versatile and most popular fall landing bag.
Fall-Pac Unit

View Product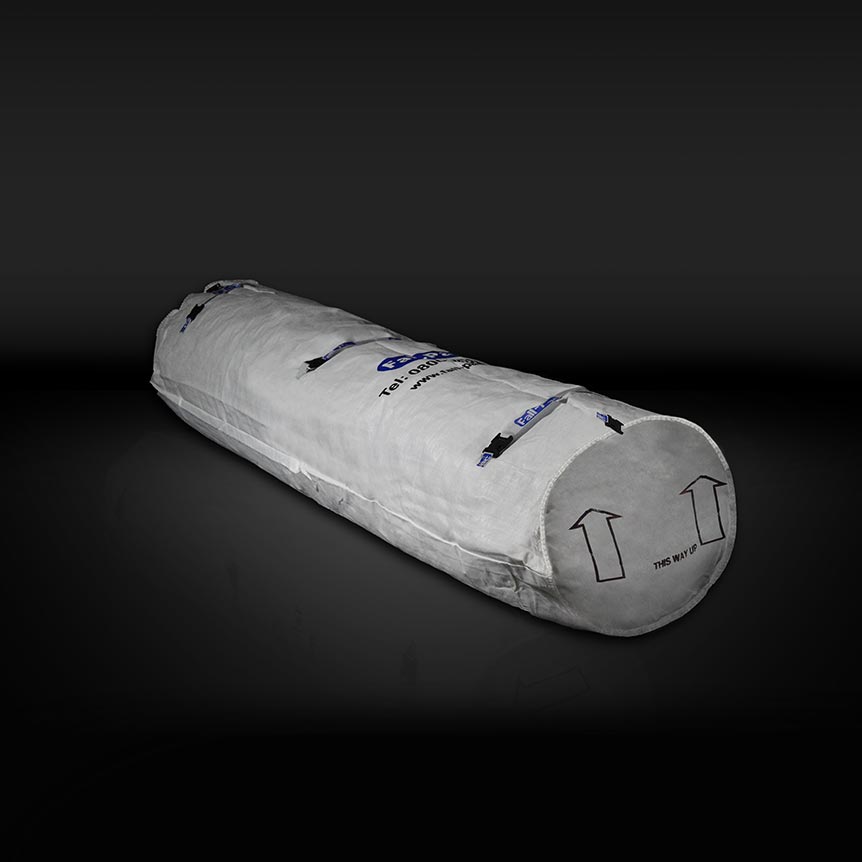 Fall-Pac Air
Fall-Pac's air-pocket filled units offer a new, cost-effective and reliable solution to fall protection.
Fall-Pac Air

View Product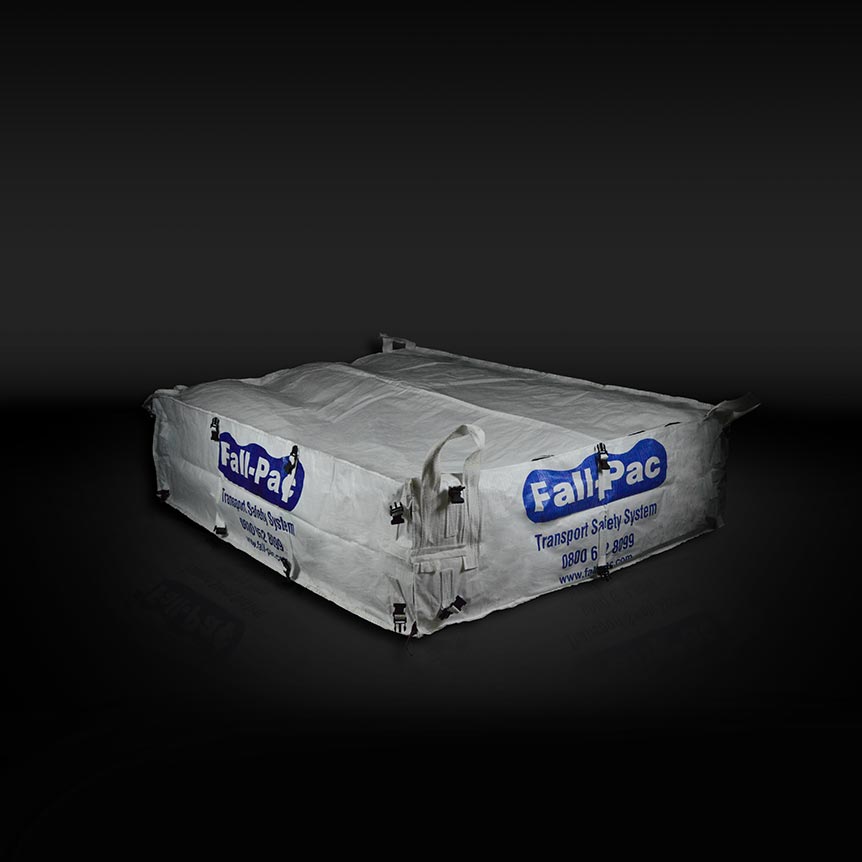 TS1 Unit
The most compact Fall-Pac fall protection
TS1 Unit

View Product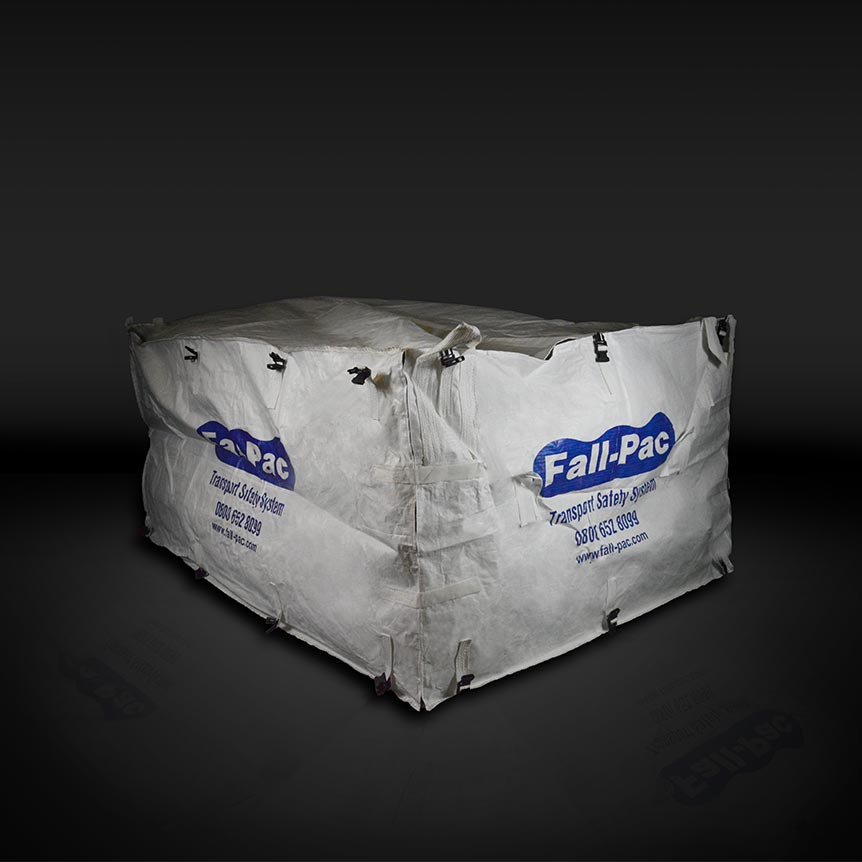 TS2 Unit
The larger version of the TS1 – the TS2 is made for haulage, lorry and trailer fall protection
TS2 Unit

View Product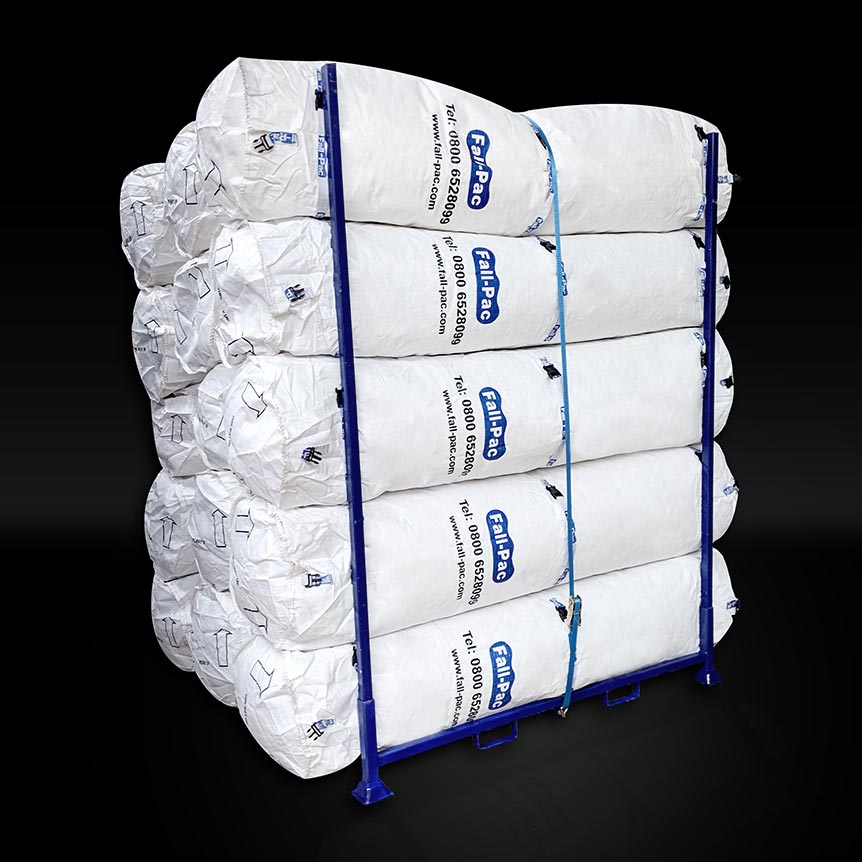 Fall Arrest Stillage
Our stillage equipment ensures that your fall landing bags stand the test of time.
Fall Arrest Stillage

View Product