Researched and scientifically developed to a unique specification by our own team, Fall-Pac landing bags contain a specific quantity of individual air pockets to produce a reliably robust product that's larger than others on the market. For you, this means that you'll require fewer and lighter bags to cover the area you need to.
Air-pocket fall landing bags from Fall-Pac will provide protection for anyone working at heights of up to 3.7 metres. An additional second layer of units protects those working at heights of up to 6.5 metres.
Safety, efficiency and start-to-finish support
Our air pocket fall arrest system delivers consistently reliable safety, without the burden of extra responsibility for the site operator. As this is not an inflatable product, and the bags are supplied ready-filled with a monitored and controlled number of air pockets, every Fall-Pac air-pocket system provides the same level of fall protection.
Extract from BSI specification for PAS 59:2014
"This PAS is not applicable to air/gas filled systems that are designed to be inflated/deflated on site or to those that have individual cell volume greater than 0.5% of the volume of the module in which they are inserted."
Your site operators will be free from the responsibility of inflating the fall landing bag to the correct pressure level. Not only does this make site management simpler, but it also makes it safer, while meeting your health and safety obligations.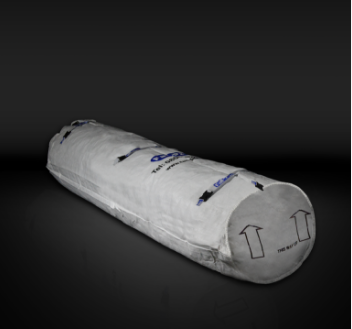 Product
Specifications
---
Size: 2.5m x 0.644m x 0.644m
Available In: Air Pockets Only
Area Covered: 1.61 M2
Solid Polymer Film
Sealed For Life
Transparent
Non-Irritant
Buy or hire Fall-Pac fall protection
Fall-Pac's air-pocket system is fully supplied and maintained by our team, developed and tested to provide the most robust protection for your workers. Available to buy or hire, our air pocket fall landing bags are ready to be put to work – either permanently or temporarily.
Your industry, our fall protection
Over the course of almost two decades, we've worked with an array of industry leaders spanning construction, aviation, aerospace, haulage, power stations and even the film industry. This has equipped our team with the depth of knowledge required to offer bespoke advice suited to your working space, industry and employees. Wherever there is a need for robust, fall protection, we have the solution (and the support) to suit.
FALL-PAC AIR IS A LIGHTWEIGHT SOLUTION
Explore Other Fall-Pac Fall Protection Solutions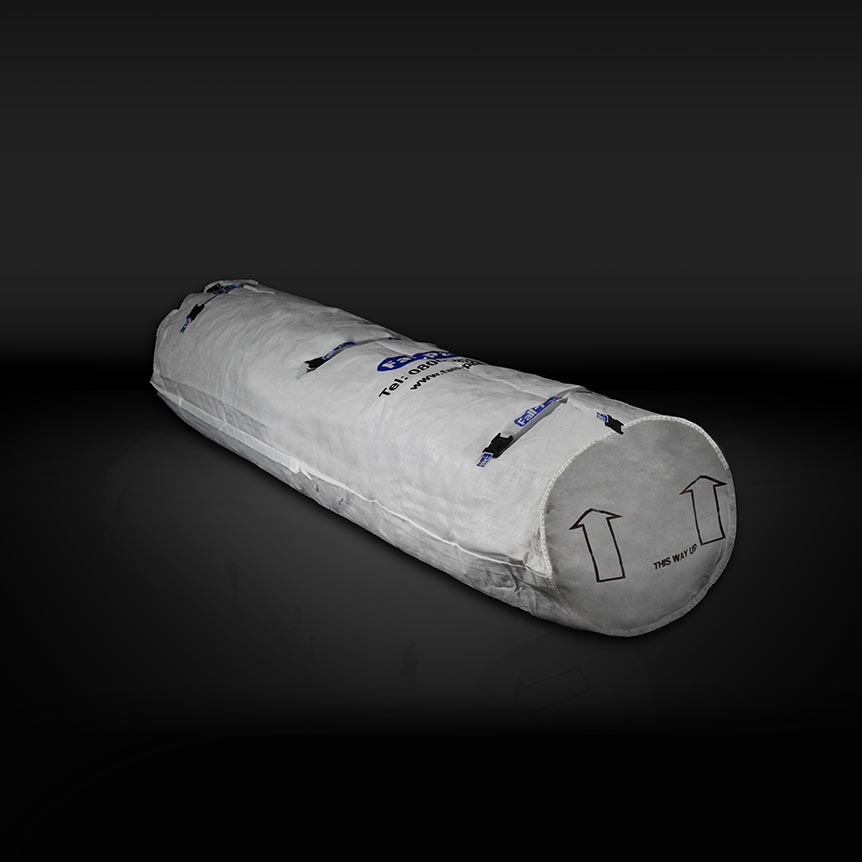 Fall-Pac Unit
The most versatile and most popular fall landing bag.
Fall-Pac Unit

View Product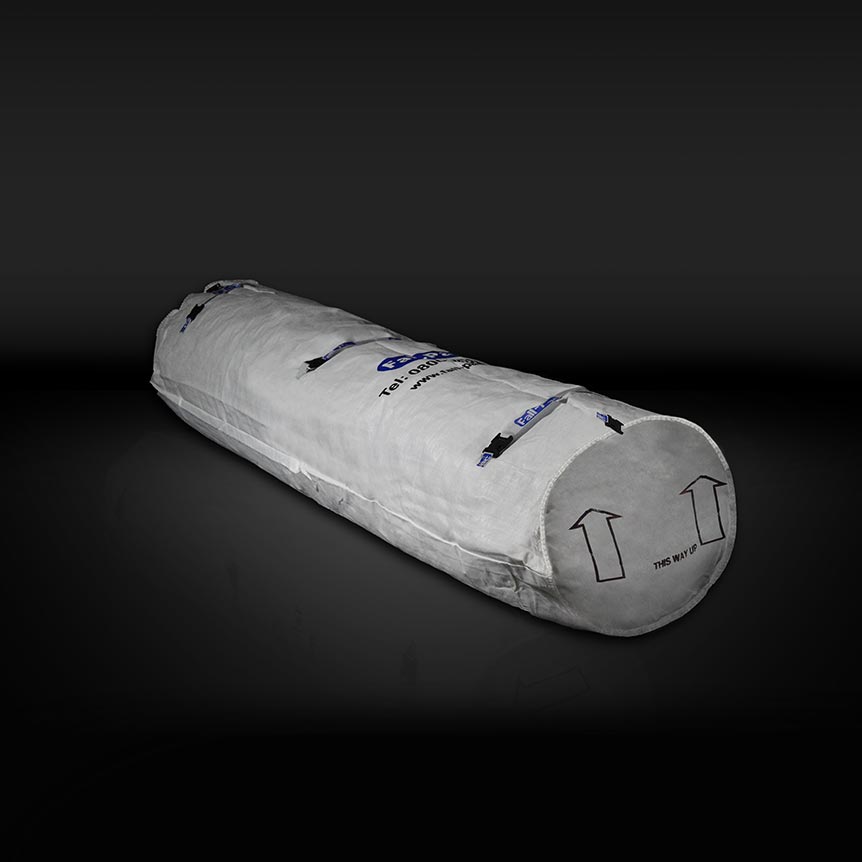 Fall-Pac Air
Fall-Pac's air-pocket filled units offer a new, cost-effective and reliable solution to fall protection.
Fall-Pac Air

View Product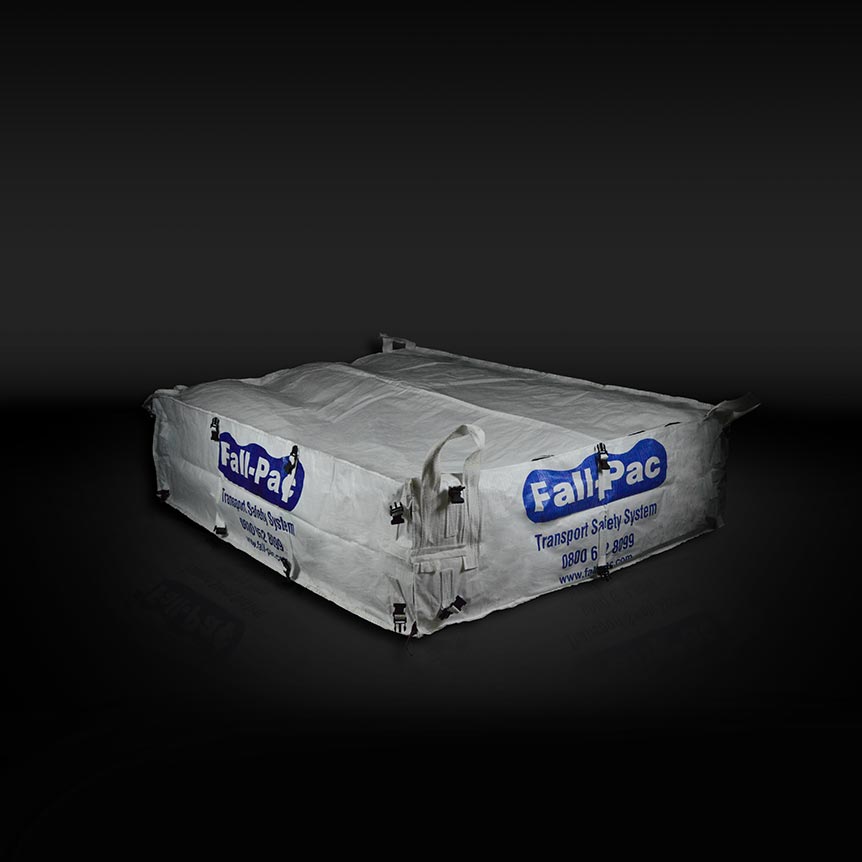 TS1 Unit
The most compact Fall-Pac fall protection
TS1 Unit

View Product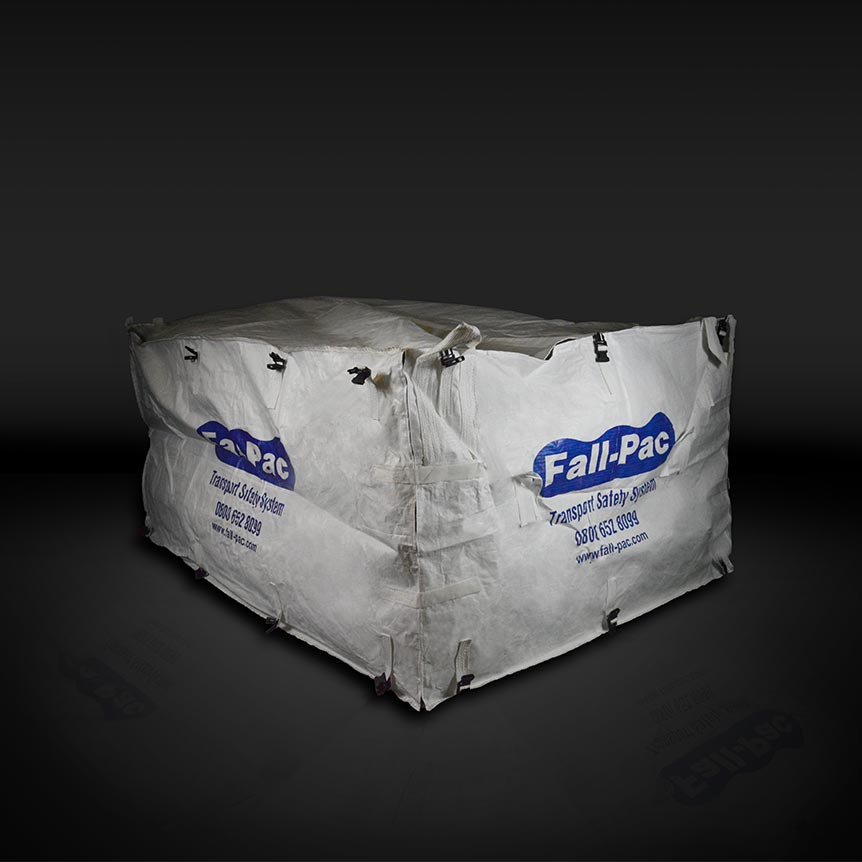 TS2 Unit
The larger version of the TS1 – the TS2 is made for haulage, lorry and trailer fall protection
TS2 Unit

View Product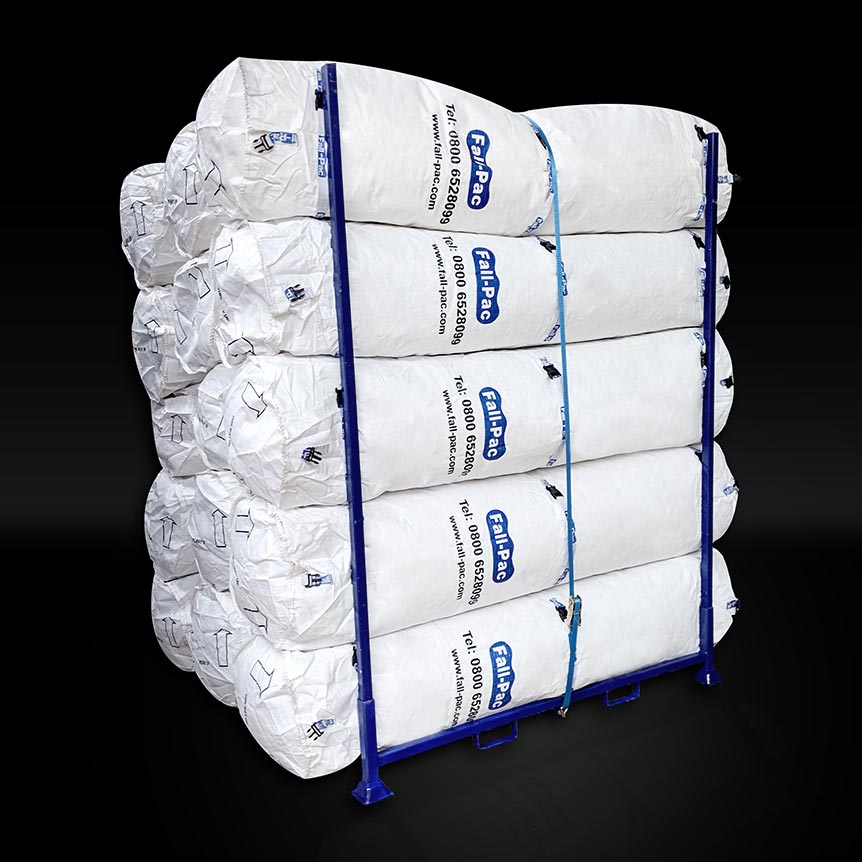 Fall Arrest Stillage
Our stillage equipment ensures that your fall landing bags stand the test of time.
Fall Arrest Stillage

View Product