Fall-Pac Fall Protection – Overview
Clear with blue text, ready to inflate with air. These bubble pillows provide continuous protection for storage or to safely transport fragile items and fill cavities in boxes.
Package Size
The bubble pillow is in a roll. The roll can be cut according to your demand and quantity to improve your efficiency of packaging and transport.
Reduced Waste
Inflatable design with blue text , lightweight and durable, ideal for replacing bubble wrap, tissue paper, large rolls of bubbles and foam. Reduces transportation costs and storage costs.
Scope of Application
Protect your fragile and valuable items from the possibility of damage. Great for small or large items, photos, glasses, wine bottles, and much more!
Eco-Friendly Material
Our bubble pillow is made of high-quality eco-friendly material, unique blue text, which is odourless, thick, more durable, and can be used multiple times.
Fall-Pac Fall Protection – Overview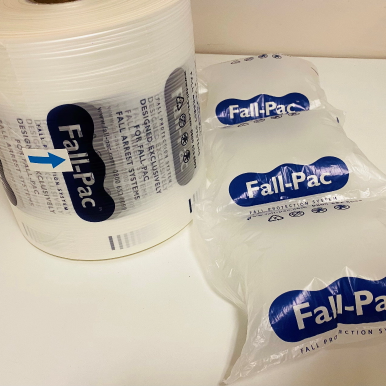 Product
Specifications
---
Industry Uses: Bag Stuffing, Candle Wax Melt Protection, Medication, Glassware Protection, Transport Protection, Valuable Protection, Inflatable Air Pocket Protective Shock Smash, Mailer Packaging
Ideal For: Space restricted areas/areas where manoeuvrability is key
Size: 200 x 100 per pocket, 550m per roll, Roll only.
Weight: N/A
Beyond Fall-Pac products: Working at height training and other services
We work around you. If you need additional services, such as working at height training, on-site inspections, stillages or recycling, we've got you covered. Simply speak to our team about your needs.
Buy or hire Fallpac fall protection
Fall-Pac units are available to buy or hire, and will usually be delivered within 48 hours of ordering (although we always aim to reduce this where possible).
Your industry, our fall protection
Over the course of almost two decades, we've worked with an array of industry leaders spanning construction, aviation, aerospace, haulage, power stations and even the film industry. This has equipped our team with the depth of knowledge required to offer bespoke advice suited to your working space, industry and employees. Wherever there is a need for robust, unfailing fall protection, we have the solution (and the support) to suit.
The team behind Fallpac fall protection
We've been protecting workers from falls since 2004. Combined, our team offer over 15 years of experience in advising and guiding businesses in protecting their working-at-height employees.
About Fall-Pac
Safety Pack Limited (trading as Fall-Pac) has two UK manufacturing sites and overseas operations in New Zealand and Australia. Our global presence and on-site testing and development facilities mean that we are rapidly gaining ground as the market-leader for Fall-Arrest Systems and solutions.
COVERING 1.61M2 MAKES OURS THE LARGEST IN THE MARKET
Explore Other Fall-Pac Fall Protection Solutions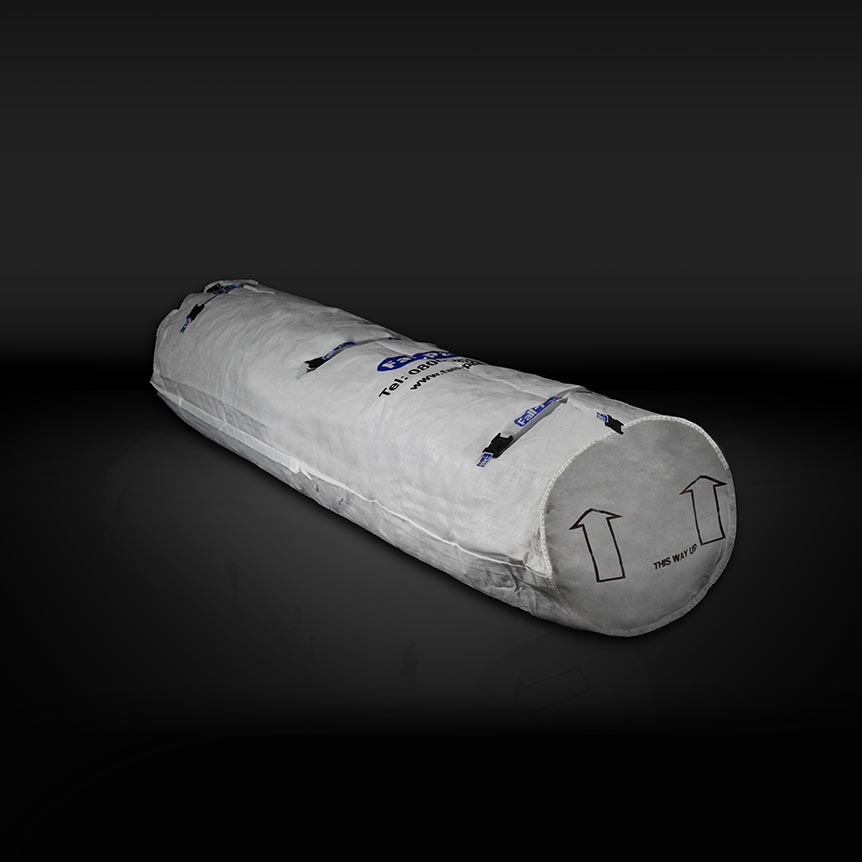 Fall-Pac Unit
The most versatile and most popular fall landing bag.
Fall-Pac Unit

View Product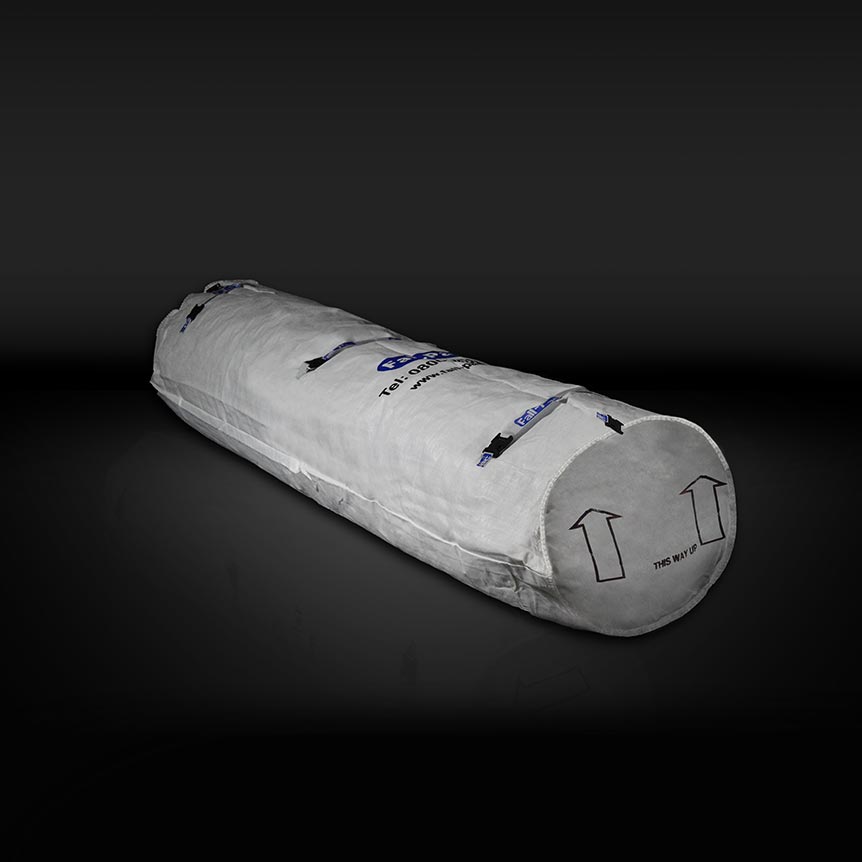 Fall-Pac Air
Fall-Pac's air-pocket filled units offer a new, cost-effective and reliable solution to fall protection.
Fall-Pac Air

View Product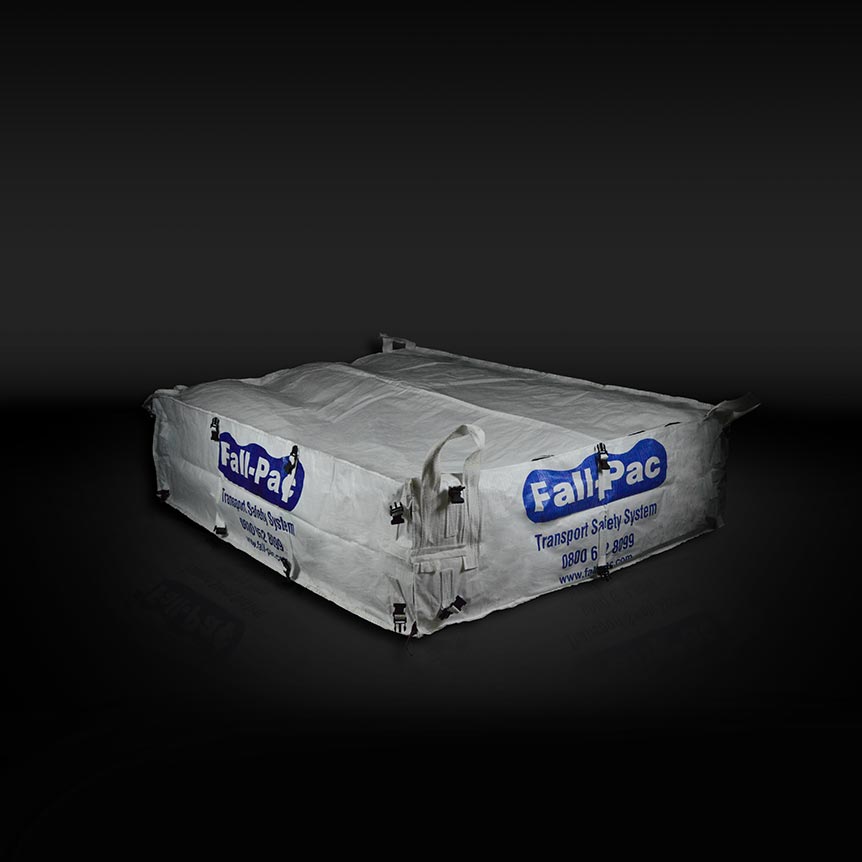 TS1 Unit
The most compact Fall-Pac fall protection
TS1 Unit

View Product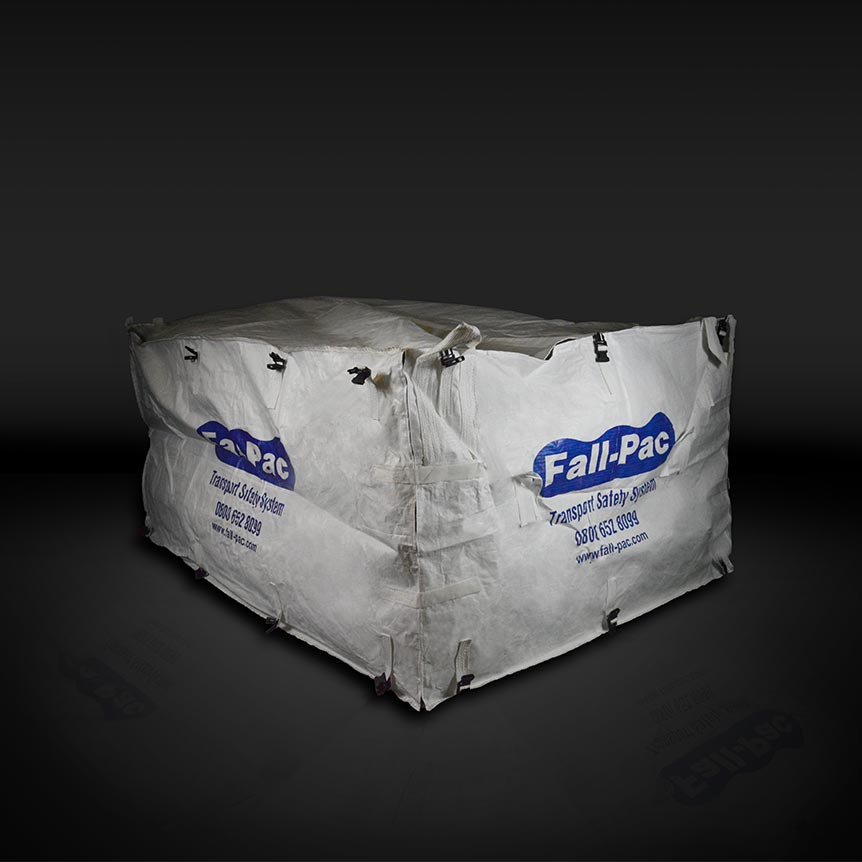 TS2 Unit
The larger version of the TS1 – the TS2 is made for haulage, lorry and trailer fall protection
TS2 Unit

View Product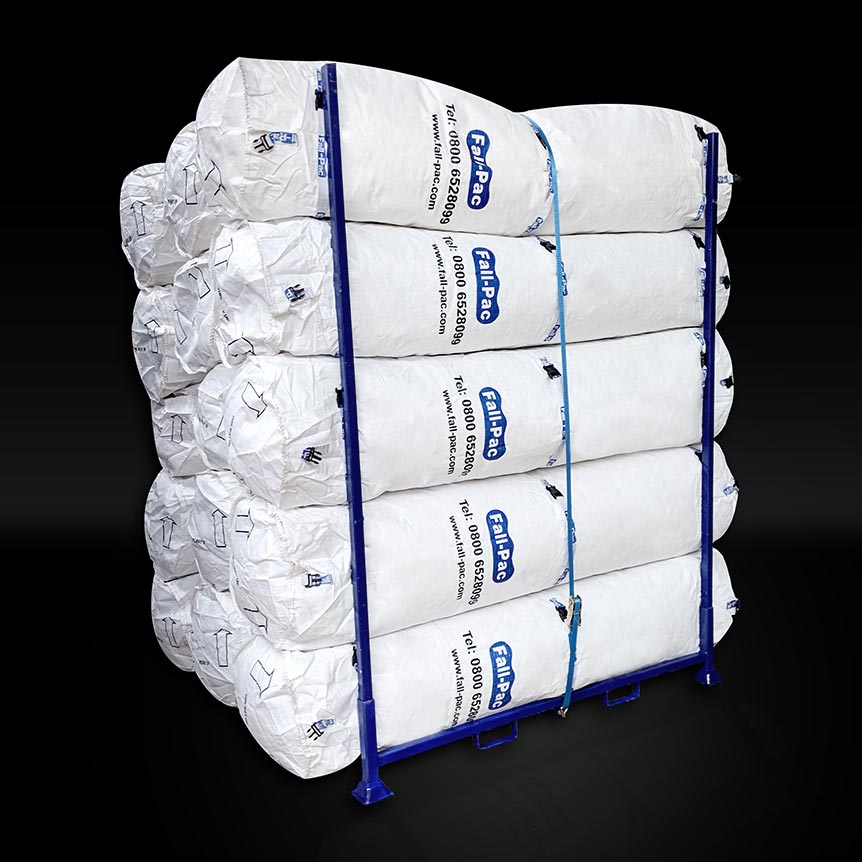 Fall Arrest Stillage
Our stillage equipment ensures that your fall landing bags stand the test of time.
Fall Arrest Stillage

View Product