When you invested in Fall-pac fall protection, you invested wisely. You should make sure that your Fallpac units last, as they should, for more than 10 years of safe use.
Fall-Pac's stillage equipment ensures that you get the maximum performance and ease of use from your Fall-Pac fall protection – saving you time and money. Our bespoke stillages have been designed to store and transport Fall-Pac units, ensuring stillages fit our products' exact dimensions. Measuring 2m in length, 2.5m in height and 2m wide (externally) also with loops and detachable rachet strap for safe handling and storage, a Fallpac stillage can transport 15 of our fall protection units with ease.
The demountable poles and fork lift guides ensure that Fall-Pac stillage equipment provides the perfect storage and inter-site transport solution.
A fork lift truck is recommended for loading and unloading onto wagons.
Fall-Pac Fall Protection – Stillage – Overview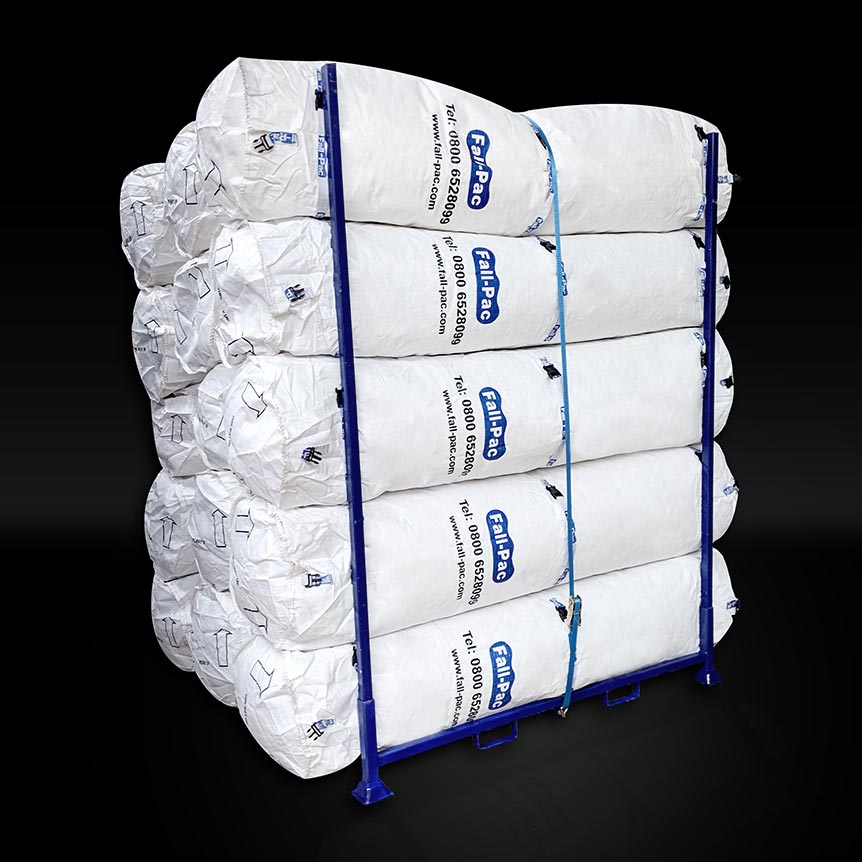 Product
Specifications
---
Size: 2M x 2M x 2.5M
Store 15 Units
Last over 10 years
Stackable when not in use
STORE 15 UNITS IN A STILLAGE
Explore other Fallpac fall protection solutions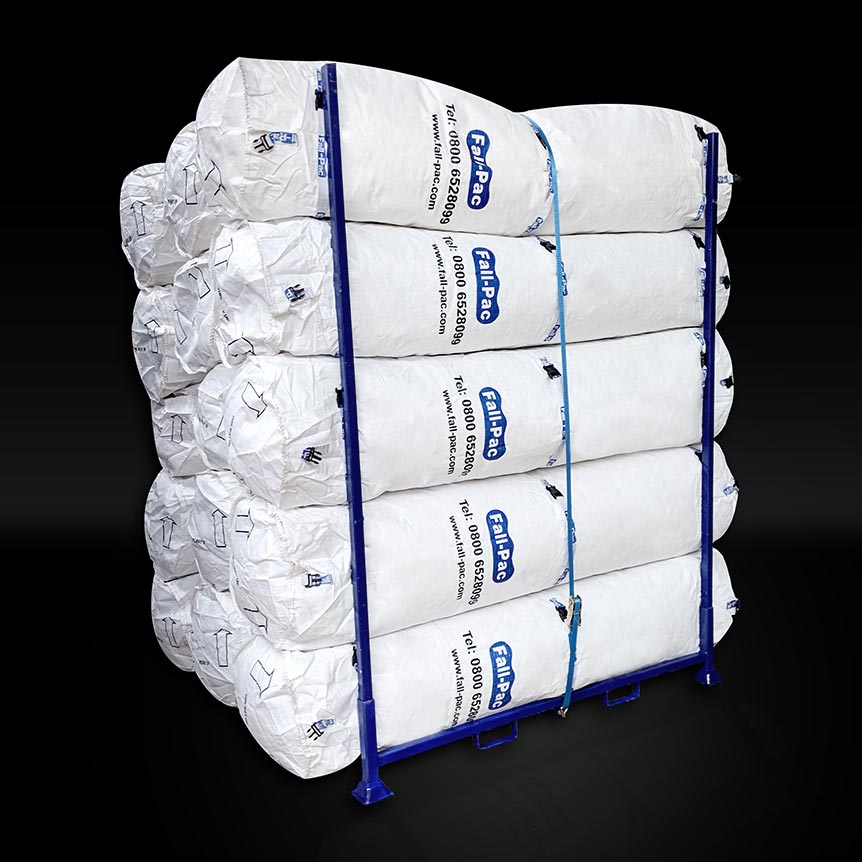 Fall Arrest Stillage
Our stillage equipment ensures that your fall landing bags stand the test of time.
Fall Arrest Stillage

View Product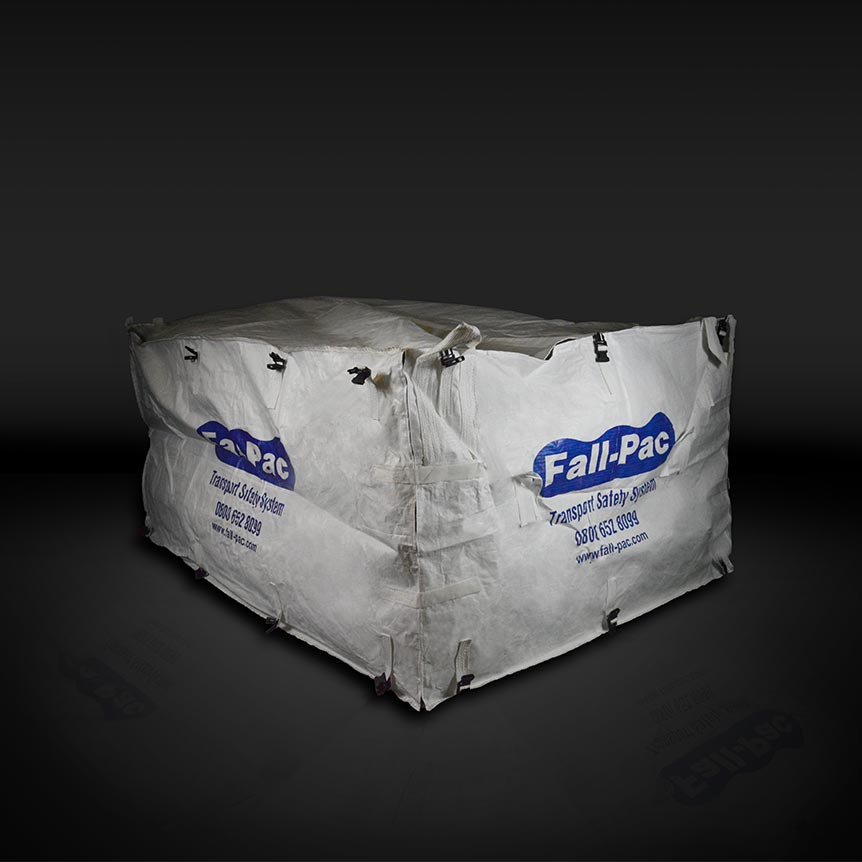 TS2 Unit
The larger version of the TS1 – the TS2 is made for haulage, lorry and trailer fall protection
TS2 Unit

View Product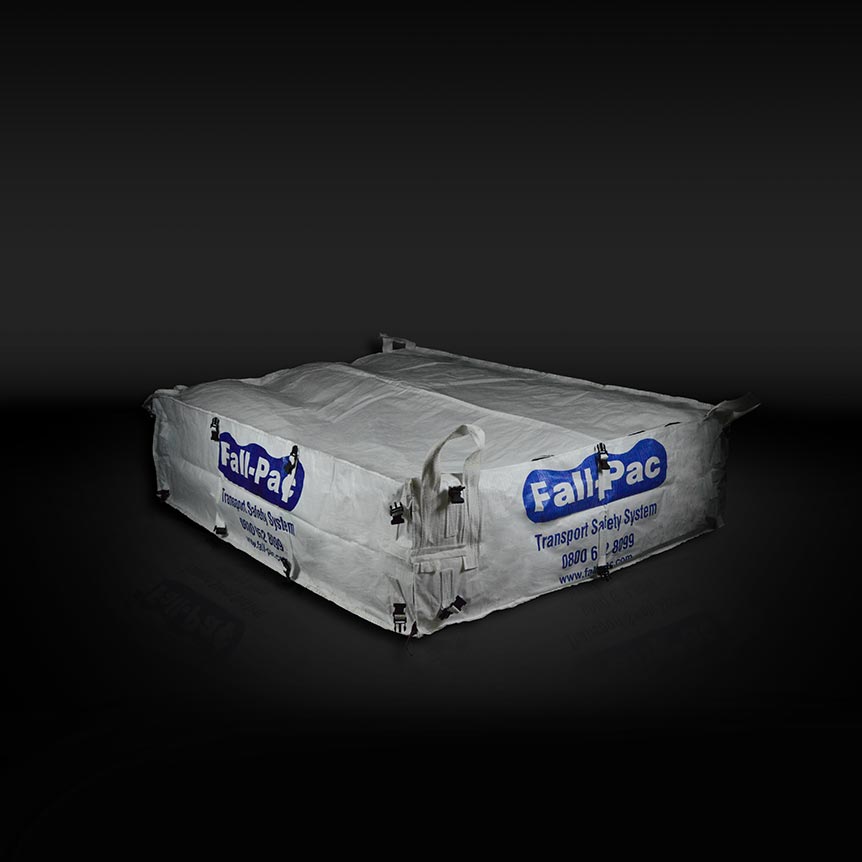 TS1 Unit
The most compact Fall-Pac fall protection
TS1 Unit

View Product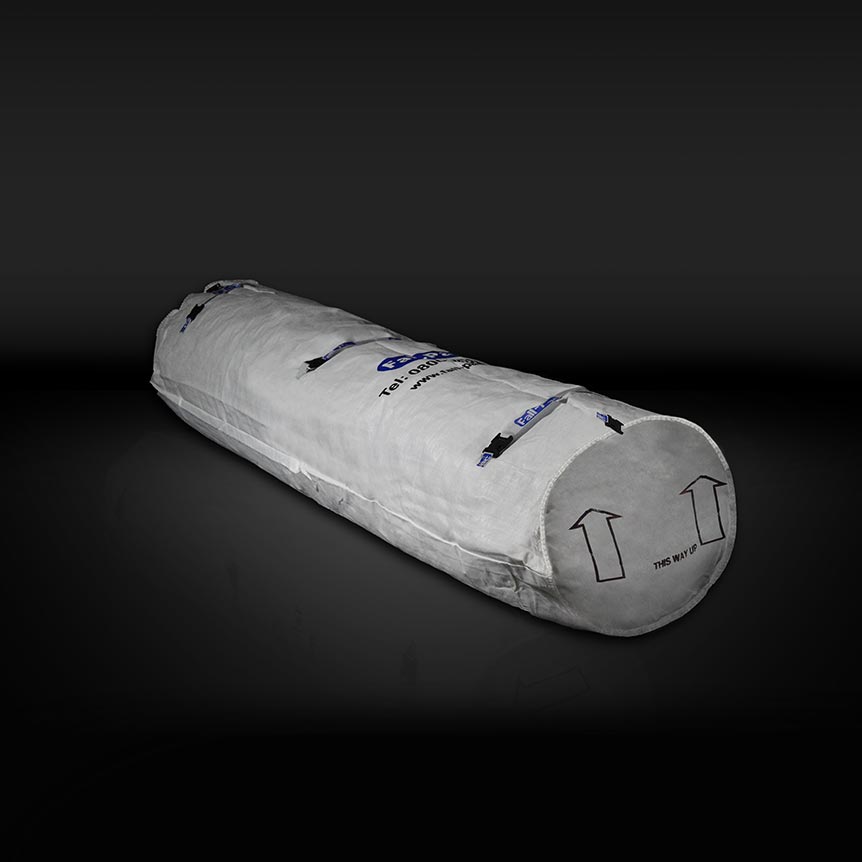 Fall-Pac Air
Fall-Pac's air-pocket filled units offer a new, cost-effective and reliable solution to fall protection.
Fall-Pac Air

View Product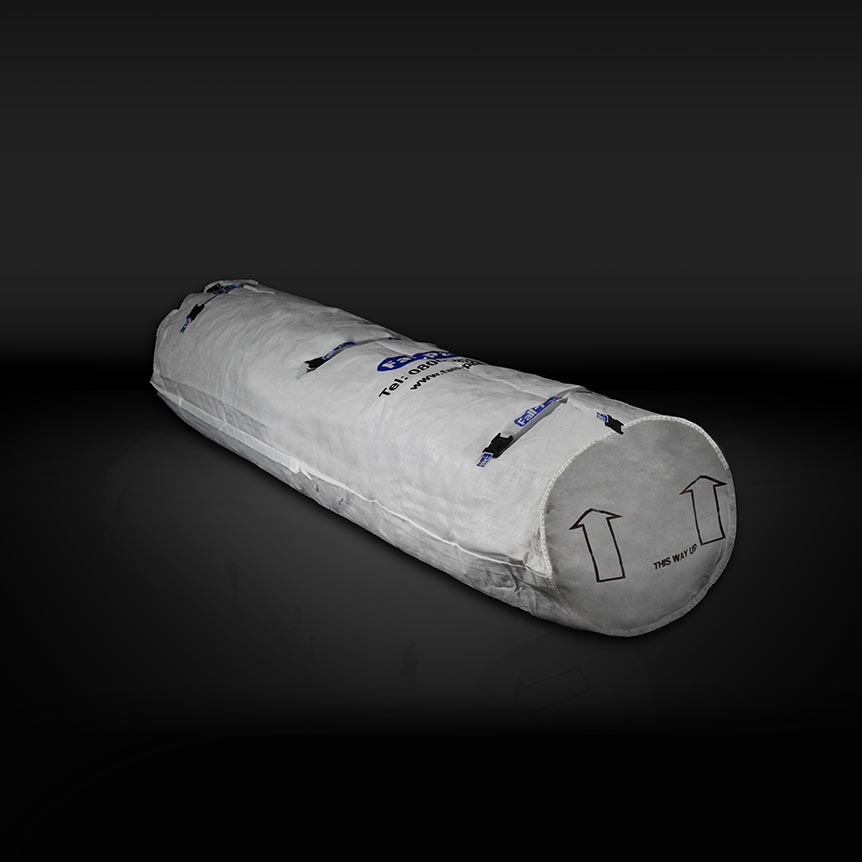 Fall-Pac Unit
The most versatile and most popular fall landing bag.
Fall-Pac Unit

View Product