The Fall-Pac unit is made up of fall arrest bags that are built for speed of set up and enhanced protection from falls when working at 2.7 metres (or 3.4 metres when doubled up). The Fall-Pac Unit offers both efficiency and safety. Weighing in at just 6 – 10 Kg, it is also easy to transport and position on-site (even where space is at a premium and ease of manoeuvrability is a must). Manufactured in the UK, the Fall-Pac Unit features a high-quality woven polypropylene outer casing with a protective coating – for serious durability and reduced risk of water ingress (even in the wettest of environments). Inside the Fall-Pac unit is specialised polystyrene – which provides reliable energy absorption should your workers fall from height. Contact Fall-Pac today to discuss fall bags for sale and hire.
The perils of working at height (and the peace of mind of Fall-Pac protection)
Your employees work at height – the riskiest environment there is. So fall arrest bags are more than required. They are essential. Each year falls from height lead to 43,000 employee injuries and 40 fatalities. It's our job to ensure your workers never become a part of this statistic – a focus that requires two things – one: superior fall protection solutions, and two, rigorous product testing and development in our unique in-house testing facility.
Safety, efficiency and start-to-finish support
We understand the stringent rules and regulations that you must adhere to (and perhaps more importantly, the cost of getting them wrong). At best, non-compliance with health and safety could land you with a fine. At worst, it could lead to the death of an employee. This burden weighs heavily on your shoulders, yet the balance between safety and efficiency is a fine one – where safety preparations take too long project timescales can slip and costs can rise.
Fall-Pac fall protection gets the balance right, with products built for speed of set-up. Our fall arrest bags feature simple, interlocking clips. Fall-Pac units can be installed and ready-for-work within minutes.
Fall bags for sale: We'll explain what you need, minus the jargon, and we'll be there from start-to-finish with the expertise you require for peace of mind that you're conforming to HSE Regulations and the Work at Height Regulations 2005.
Fall-Pac Fall Protection – Overview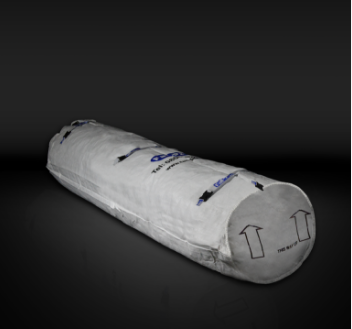 Product
Specifications
---
Industry Uses: Lorry fall protection | Haulage fall protection | Trailer fall protection | Aerospace fall protection
Ideal For: Space restricted areas/areas where manoeuvrability is key
Size: 2.5m long x 0.644m in diameter – 1.61m2 Coverage
Weight: 6-10 Kg
Install Time: Minutes
Available In: Polystrene Filled
Safety Standards: HSE Regulations and British Standards PAS 59:2014 | Fire retardant (tested to BS5852 0+1, advanced fire-retardant unit available for an extra cost)
Area Covered: 1.61 M2
Drop Height: 3.4 Metre above the installation of Fall-Pac
UV Resistant
Recyclable
Beyond Fall-Pac products: Working at height training and other services
We work around you. If you need additional services, such as working at height training, on-site inspections, stillages or recycling, we've got you covered. Simply speak to our team about your needs.
Buy or hire Fallpac Fall Arrest Bags
Fall-Pac units are available to buy or hire, and will usually be delivered within 48 hours of ordering (although we always aim to reduce this where possible).
Your industry, our fall arrest bags
Over the course of almost two decades, we've worked with an array of industry leaders spanning construction, aviation, aerospace, haulage, power stations and even the film industry. This has equipped our team with the depth of knowledge required to offer bespoke advice suited to your working space, industry and employees. Wherever there is a need for robust, unfailing fall protection, we have the solution (and the support) to suit.
The team behind Fall-Pac fall arrest bags
We've been protecting workers from falls since 2004. Combined, our team offer over 20 years of experience in advising and guiding businesses in protecting their working-at-height employees.
About Fall-Pac
Safety Pack Limited (trading as Fall-Pac) has two UK manufacturing sites and overseas operations in New Zealand and Australia. Our global presence and on-site testing and development facilities mean that we are rapidly gaining ground as the market-leader for Fall-Arrest Systems and solutions.
COVERING 1.61M2 MAKES OURS THE LARGEST IN THE MARKET
Explore Other Fall-Pac Fall Protection Solutions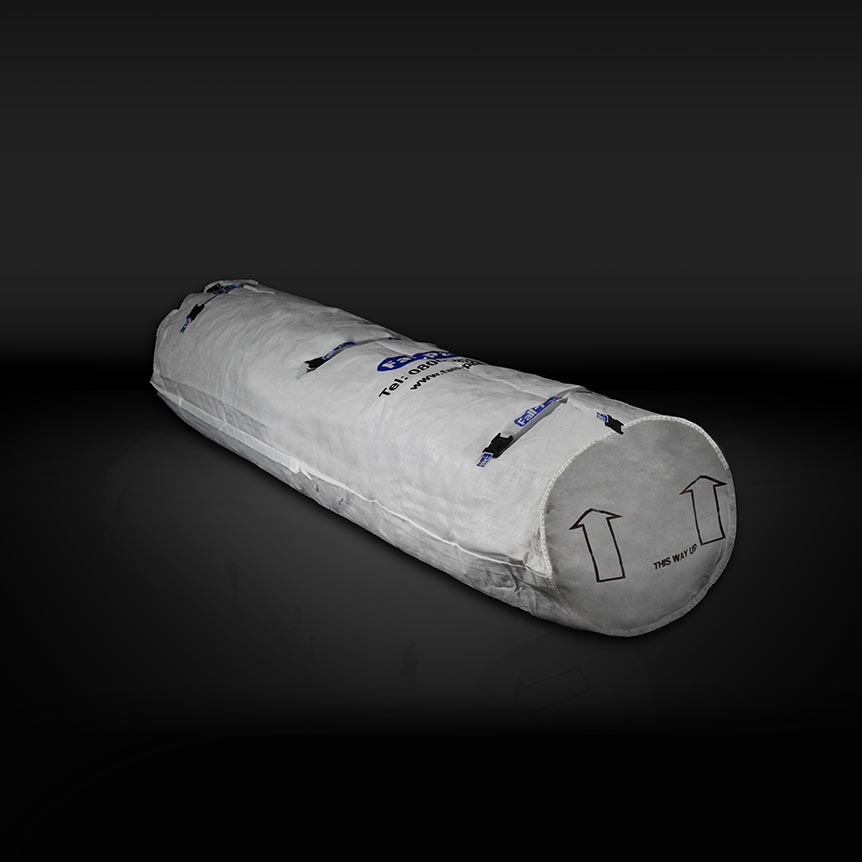 Fall-Pac Unit
The most versatile and most popular fall landing bag.
Fall-Pac Unit

View Product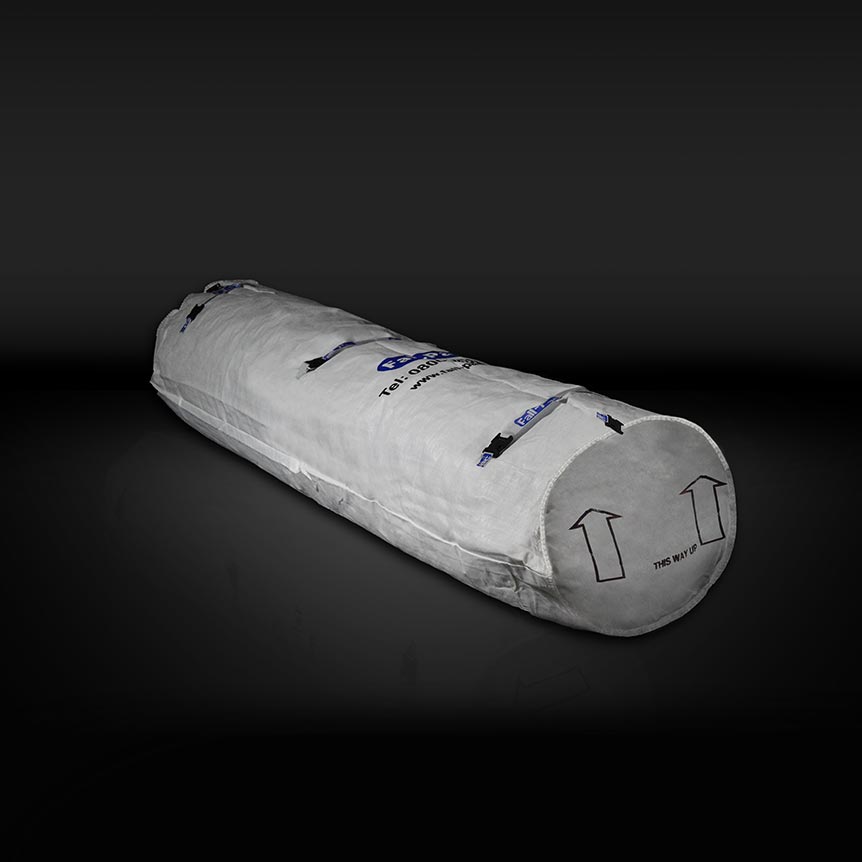 Fall-Pac Air
Fall-Pac's air-pocket filled units offer a new, cost-effective and reliable solution to fall protection.
Fall-Pac Air

View Product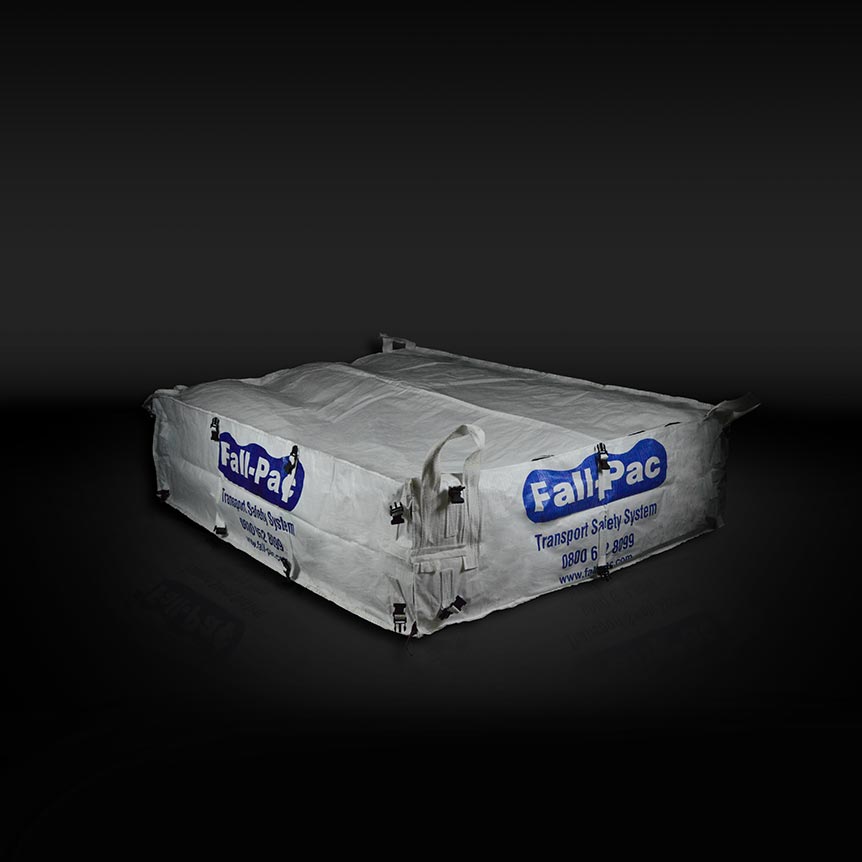 TS1 Unit
The most compact Fall-Pac fall protection
TS1 Unit

View Product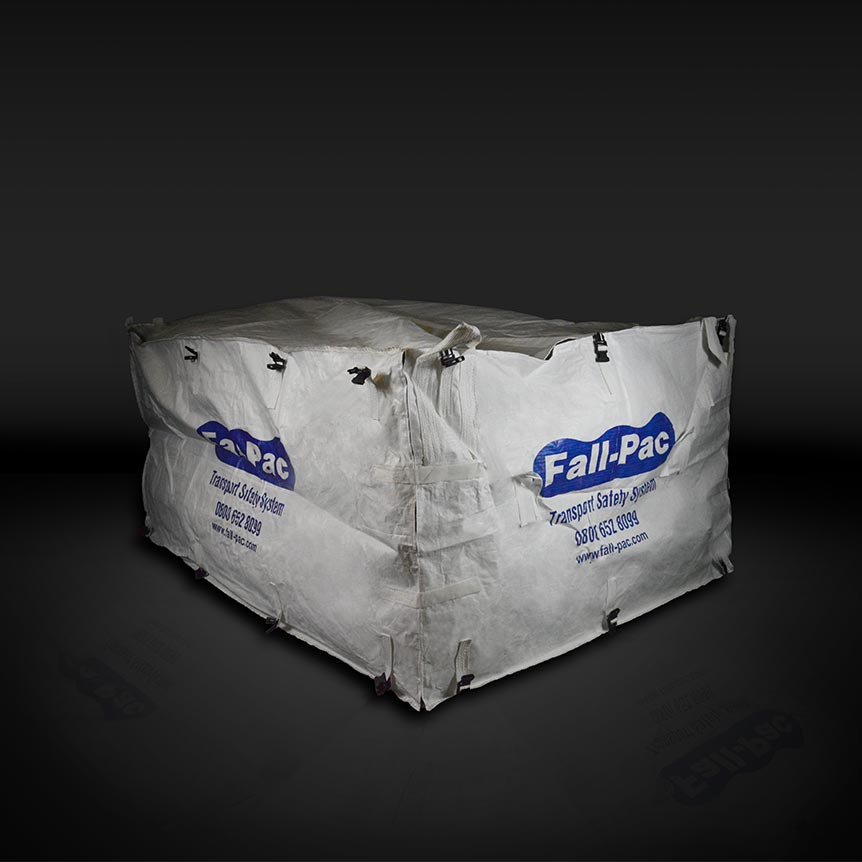 TS2 Unit
The larger version of the TS1 – the TS2 is made for haulage, lorry and trailer fall protection
TS2 Unit

View Product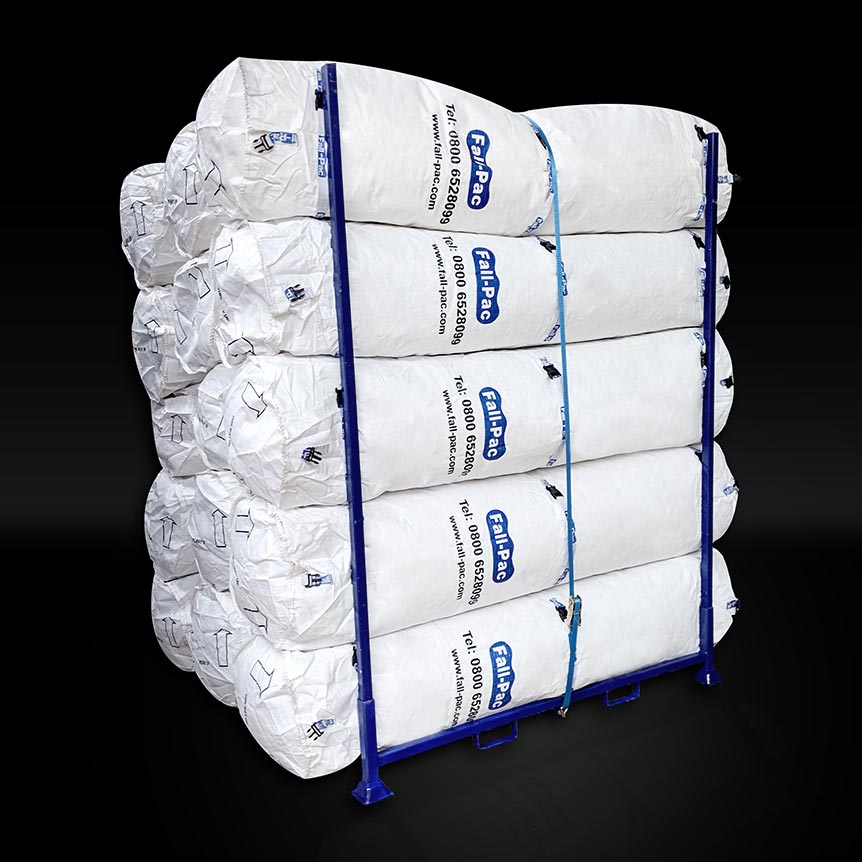 Fall Arrest Stillage
Our stillage equipment ensures that your fall landing bags stand the test of time.
Fall Arrest Stillage

View Product